New Balance is well known for making "the dad shoe" and the brand is taking advantage of that in their new Father's Day promotion with Miller Lite. Introducing the Shoezie: a limited-edition shoe-koozie that will allow fathers to drink their Miller Lite in style.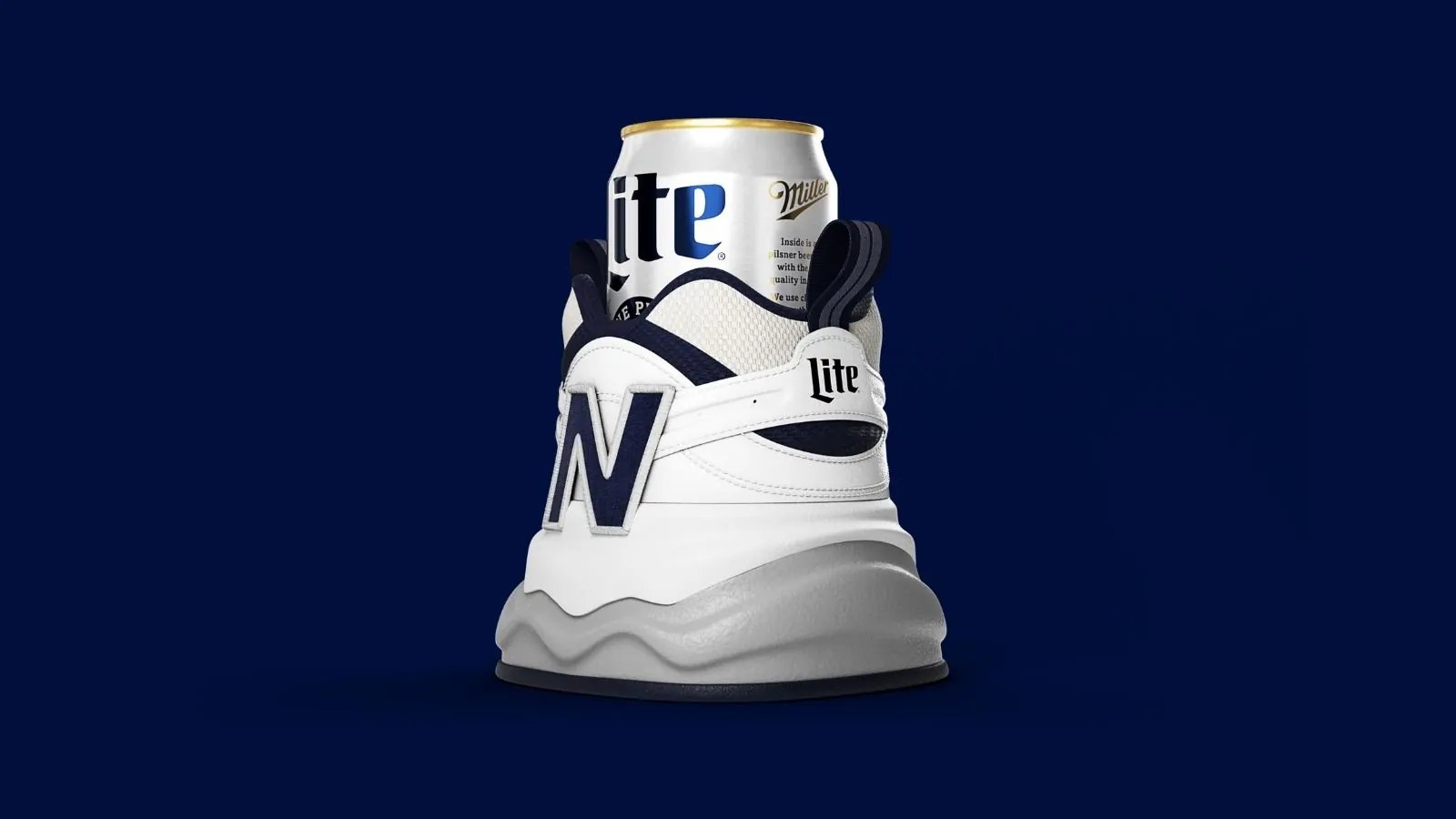 The Shoezie itself is designed similarly to New Balance's 624 training shoes. It's crafted with the same materials as the classic dad sneaker, including the white leather upper and rubber sole. The Shoezie will be given away on Father's Day, June 20th.
To promote the sweepstakes, DDB created a print campaign that includes real life dads. Each print includes the tagline "A Shoe For Your Beer".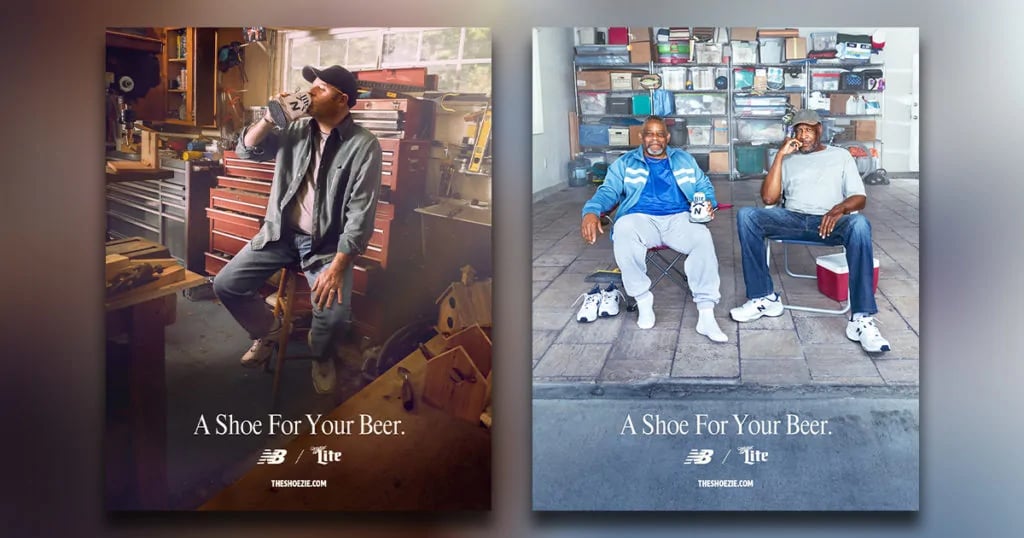 New Balance knows it's brand and is fulling leaning into it with this new promotion. "The Shoezie brings together two brands that confidently celebrate their connection with dads," Jeff McAdams, VP of global marketing for New Balance, said in a release. "[We're] excited to come together this Father's Day to tip our hats to dads everywhere and give them the opportunity to enjoy the day in comfort and in style."
New Balance and Miller Lite have launched a dedicated website for their Shoezie that counts down to the big day.
"As The Original Light Beer, we are proud to celebrate all things beer and all things dad, and the Shoezie does just that," said Sofia Colucci, Vice President of Marketing, Miller Family of Brands. "When we dreamed up the Shoezie, there was only one brand to bring it to life and that was the maker of the classic "Dad Shoe," New Balance. Together we want to thank all dads out there for keeping the grass cut, grilling those perfect meats, agreeing to the family dog, and of course raising a Miller Lite, one can at a time."
Using promotional products in your business can create a lot of buzz. The Shoezies are definitely going to be something that customers remember, which is ultimately the goal of these two brands. Connecting with your audience in a fun way will help your brand stay top of mind for your customers.
Help your brand resonate with customers by reaching out to us about your promo needs!