To say that 2020 was a rough year would be an understatement. The ongoing coronavirus pandemic has impacted all of us in one way or another — lives have been lost, businesses have shut their doors, and career paths have either shifted or come to a screeching halt.
And small business owners that launched their businesses in 2020 were in a unique position — everything they planned, expected and hoped for, was ultimately scratched before they even got the chance to open or reap the benefits from all of their hard work.
And our business was no exception.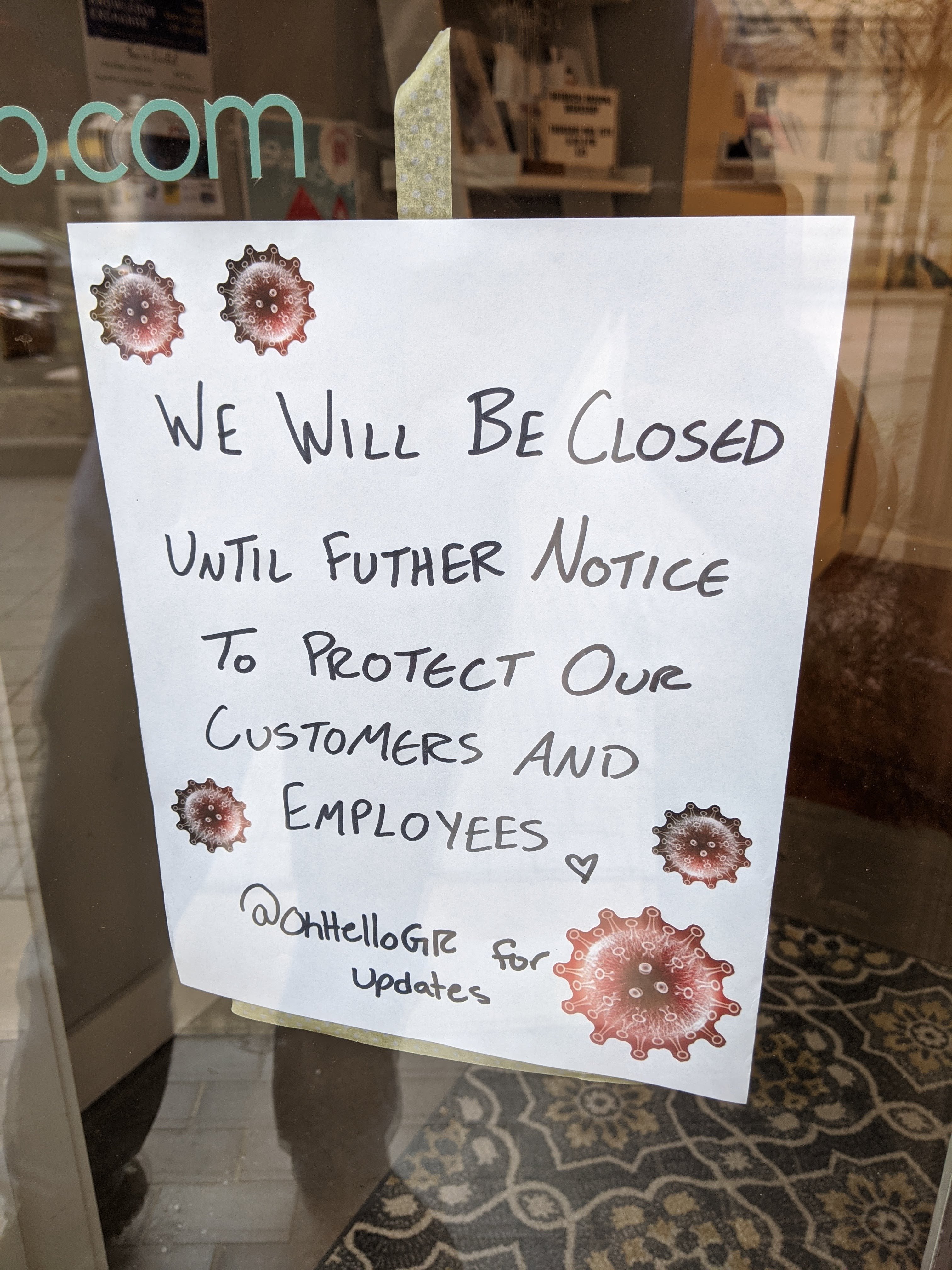 Closed sign at Oh, Hello Paper & Gifts in Grand Rapids, Michigan, in March 2020
Alex and Kayla Benda, owners and founders of Oh, Hello Branding Group, opened their stationery and gifts store, Oh, Hello Paper & Gifts, in downtown Grand Rapids just two months before the COVID-19 pandemic shut non-essential businesses down.
The husband-and-wife duo closed down their store in March, not knowing when or if they'd be able to open its doors again. But they couldn't just sit still — they had to do something to help.
Making a difference
After learning about the pain and irritation frontline workers were facing after wearing face masks all day long, the Bendas got to work and quickly developed a solution: Ear Savers.
"People are dealing with the frontlines, going into work and risking their families, and deciding to save a stranger or if they get to see their kids at home," Alex said. "(Ear pain) is something that should not be a problem for those people."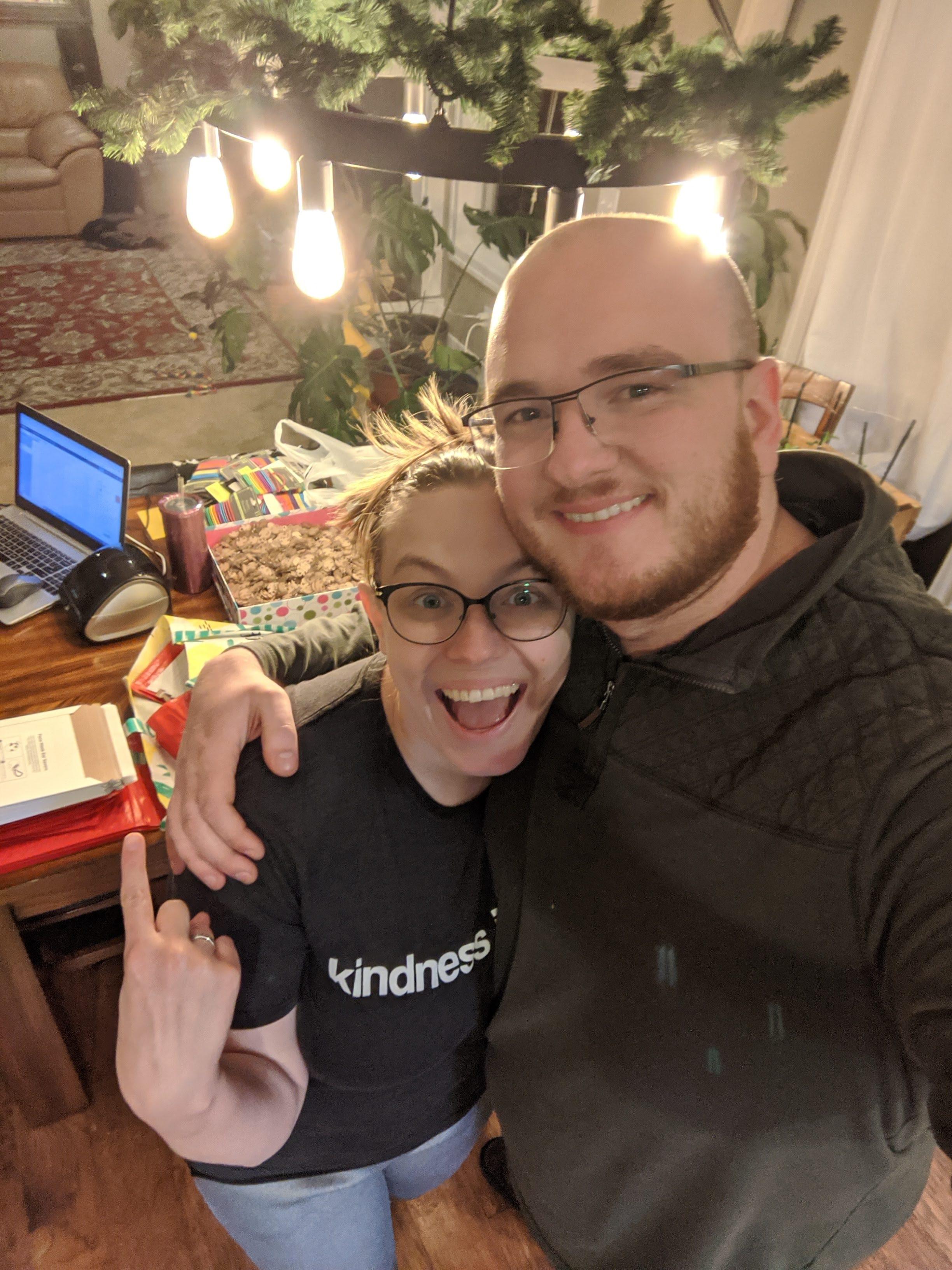 Kayla and Alex Benda, founders of Oh, Hello Branding Group
The Ear Savers are a pair of laser-cut acrylic pieces connected by a hair tie, designed to be hooked to the straps of a face mask, so that the straps fasten at the back of the head, relieving tension on the ears.
The Bendas searched online and saw other people were already making similar ear-saving inventions, but they thought they could improve the designs to make something more comfortable, using their own laser in their garage.
Twelve prototypes later, and the Ear Savers were born.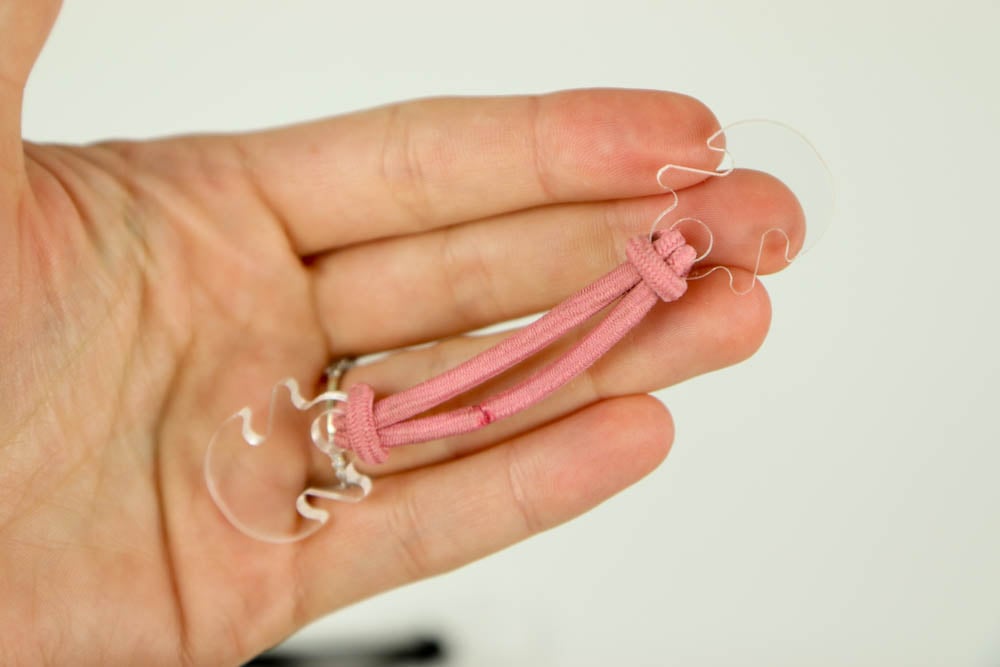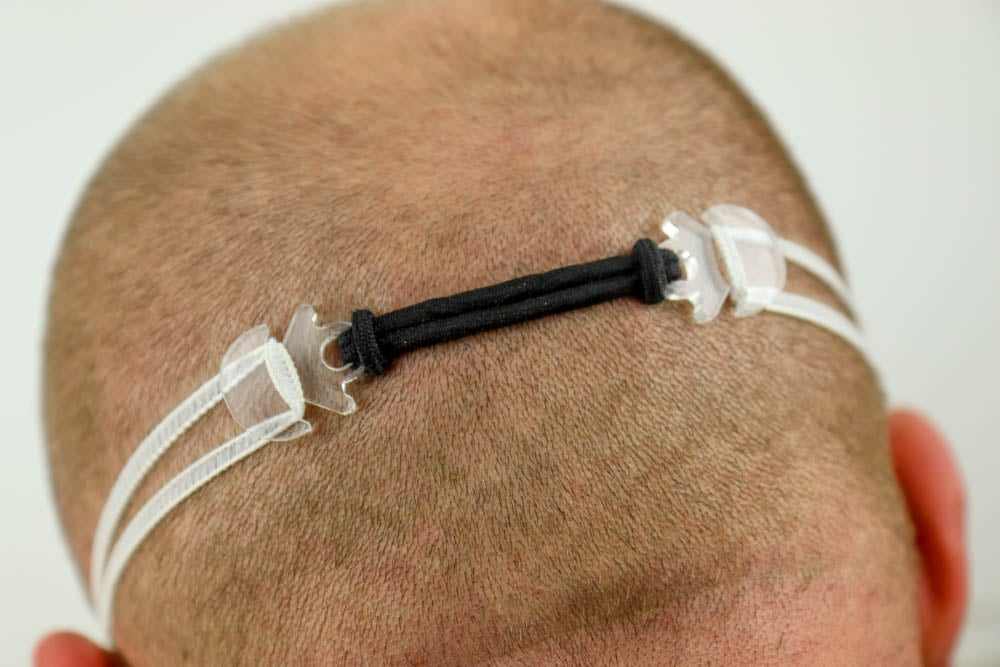 Ear Savers, produced by the Bendas
"It didn't snag on hair," Alex said. "It worked on every head, one size fit all, and we didn't have to use extra material. It was so efficient."
The Bendas, along with Kayla's mother, Della Becker-Cornell, spent about six weeks producing over 100,000 Ear Savers and shipping them not only across the country, but worldwide — all for free. Alex and Kayla funded the entire project out of pocket, investing roughly $40,000. Customers only covered shipping costs, which were $3 domestically and $12 internationally.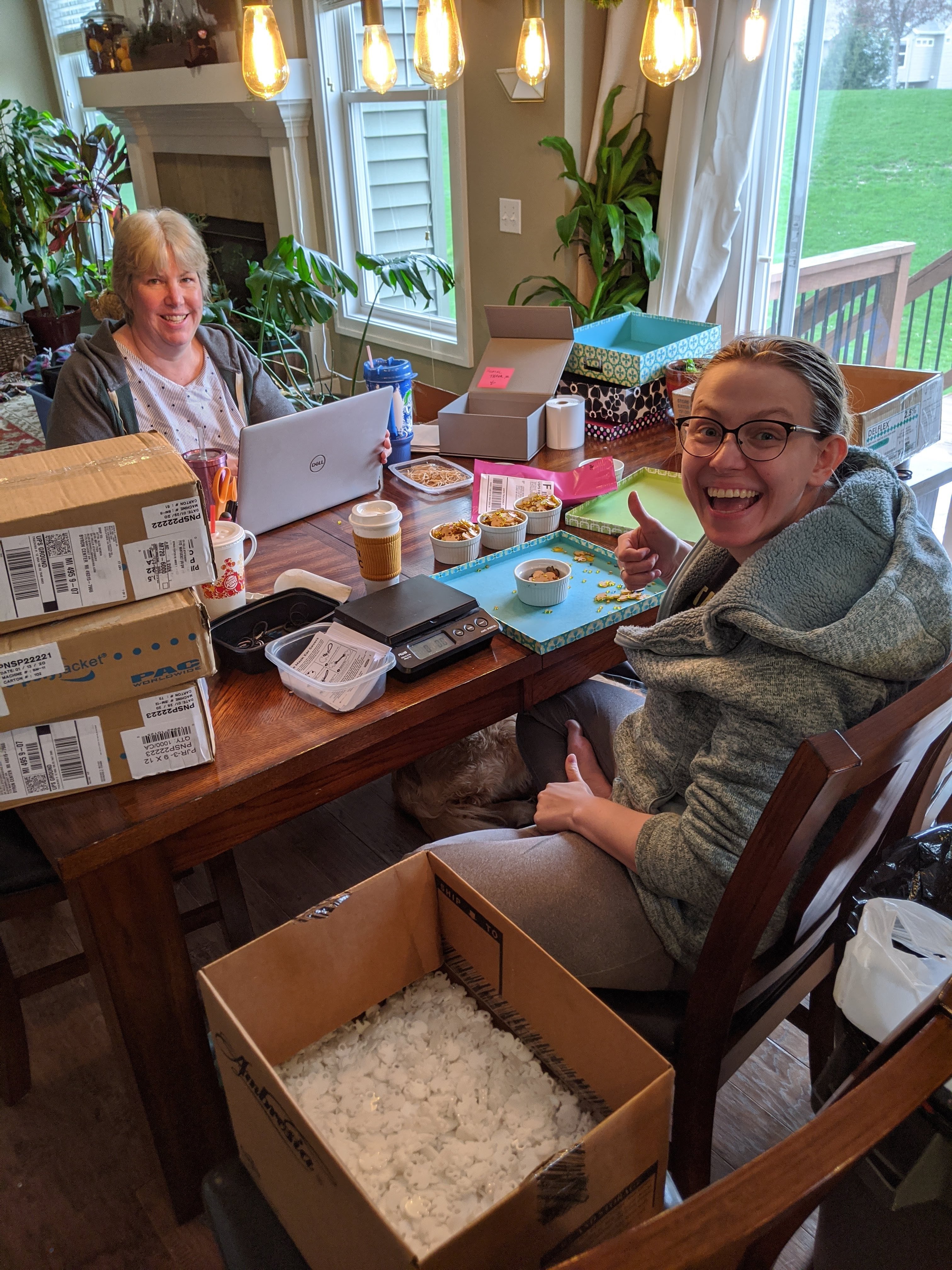 Kayla Benda and her mom, Della Becker-Cornell, shipping out Ear Savers
"The writing was on the wall that our company was going bankrupt," Alex said. "If the world was going to end, or if our world was going to end because of COVID, then we were going to be working the whole time."
A team effort
During the first week and a half of production, the Bendas stayed up around the clock — the laser cutter had to be flipped every 40 minutes. Orders were constantly streaming in. Alex and Kayla even set up a hammock and slept in their garage just to keep up with the high demand.
Eventually, they were able to adjust the laser to run every two hours, which was a major improvement. But you'd still find Kayla and Alex scurrying around their garage at 3 a.m. collecting thousands of Ear Savers by vacuuming them up with a Shop-Vac.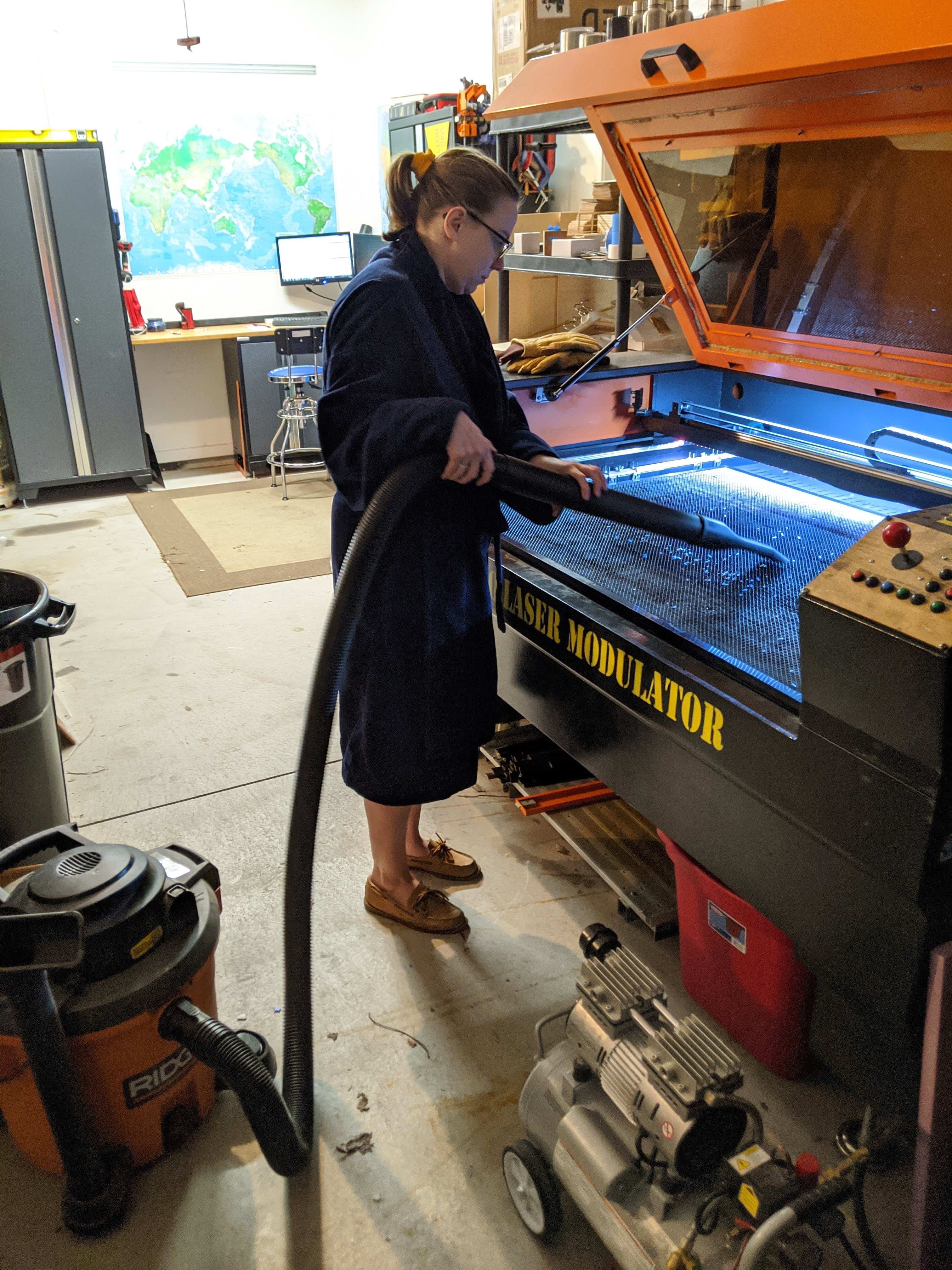 Kayla Benda vacuuming up Ear Savers
It didn't take long for people to start noticing their efforts. After a neighbor volunteered to help run the laser overnight, the Bendas' neighborhood rushed together to support them in any way possible, whether it was taking a shift flipping the laser or packaging orders with the contact-free, porch pickup system. Alex also provided his design online for free, so anyone with a laser cutter could produce Ear Savers.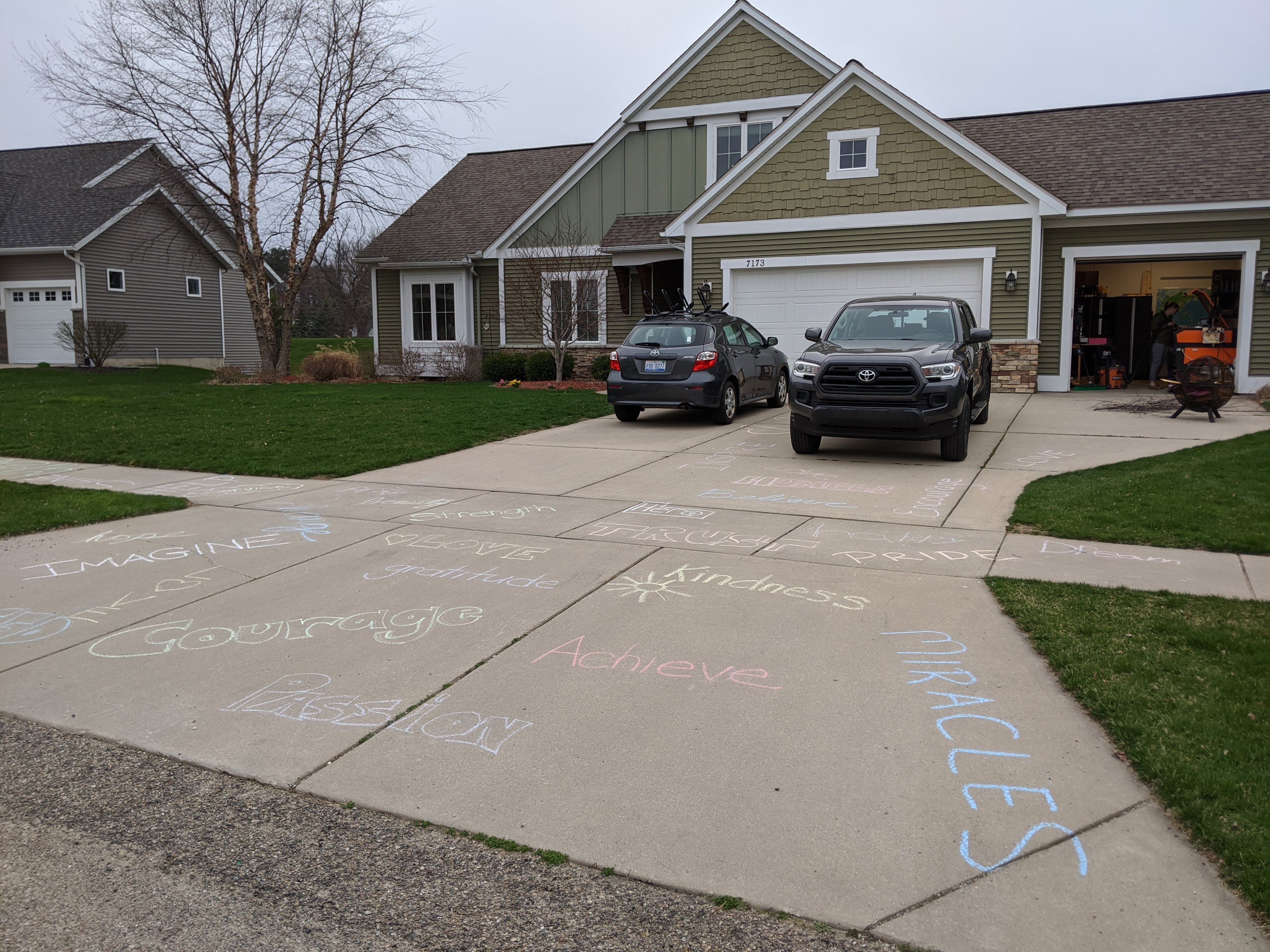 Notes from neighbors left on the Bendas' driveway
"Teachers, doctors, people from literally every walk of life [came together]," Alex said. "Even neighbors that hated each other's guts."
A few businesses heard about the Bendas' Ear Savers and assisted in their operations to help keep them going. Cadillac Coffee Company donated 10 pounds of coffee to help with running the laser all night, and Goody donated hair ties after the Bendas bought out supplies from nearby stores.
A sense of purpose
From Hawaii to Australia, there was no limit on where the Bendas could ship their Ear Savers. As more people joined their team, they were able to fulfill more orders and help more frontline workers across the globe.
Children from the Bendas' neighborhood also added encouraging notes and drawings to orders, so they could share their support for frontline workers. And some of those notes ended up on Alex and Kayla's own fridge, thanking them for all of their diligence and compassion during those dark, uncertain times.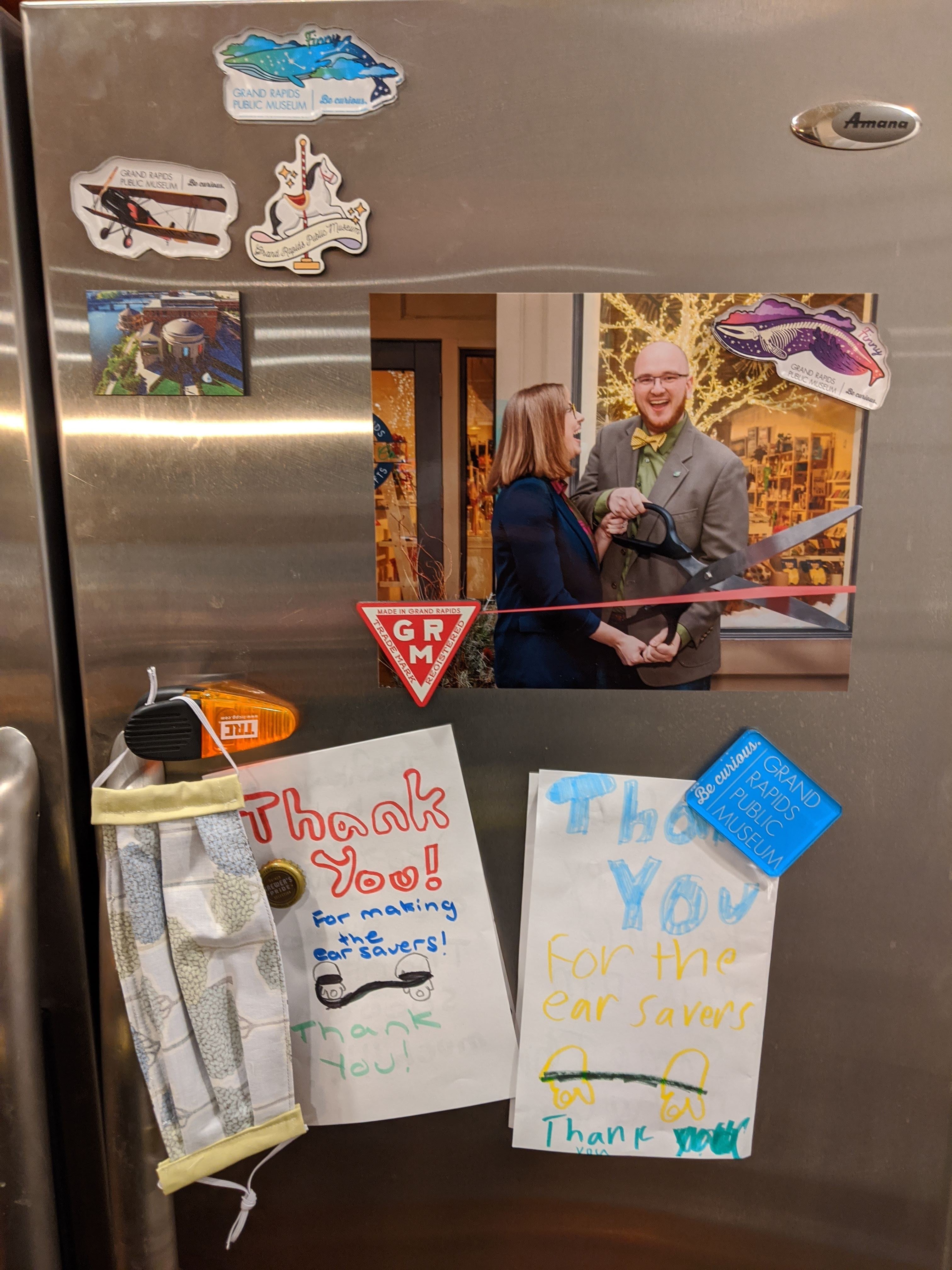 Thank-you notes on the Bendas' fridge
Shutting their new business down wasn't the first loss the Bendas had in 2020. Kayla's father, Jim, died in January, just eight days after opening Oh, Hello Paper & Gifts.
"The Ear Savers gave us a purpose," Kayla said. "The store we just opened was closed, all of our businesses were basically shut down. "We had no clue what was going to happen and this gave us something to focus on, because Alex and I are doers. We are busybody people.
"We didn't even stop to think, 'Is this a good idea? Should we be doing this? What does this entail?' We just said, 'yes'."
"Because we could, we did," Alex added.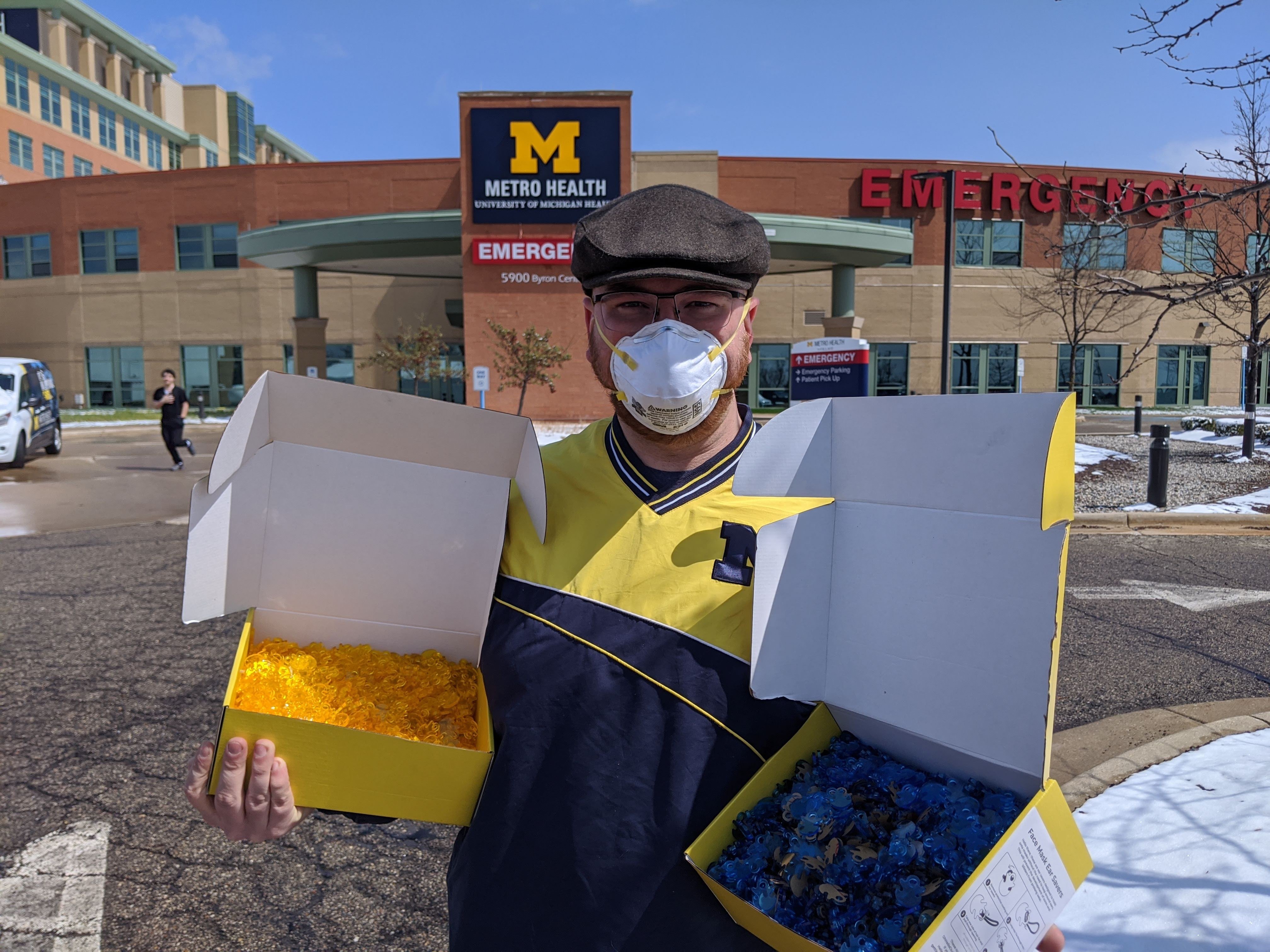 Alex Benda with Ear Savers at University of Michigan Health-West in Wyoming, Michigan
Without knowing it at the time, Kayla's father passing would become the catalyst for the Bendas' Ear Savers project.
"If Kayla's dad didn't die, we wouldn't have done this," Alex said. 'The laser lives in my garage now — originally, it was at his place. It would take our equipment together in order to do this project the way it was done — it needed all of the tools I have in my workshop, and that only happened because Jim passed."
Taking their losses and grief, the Bendas transformed their pain into something bigger than themselves, one Ear Saver at a time.