Every brand knows how important hashtags are when it comes to developing a social media strategy. And if you didn't know, well ... this is awkward. But that's why we're here.
Let us guide you into the world of hashtags and teach you how important they are for boosting your brand's social reach and engagement.

What's a hashtag?

Let's go back to the basics. What even is a hashtag?

A hashtag is usually one word or a phrase that's preceded by the pound symbol (#) with no spaces, symbols, or punctuation. On social media platforms, hashtags show users that a piece of content relates to a certain topic or belongs to a specific category.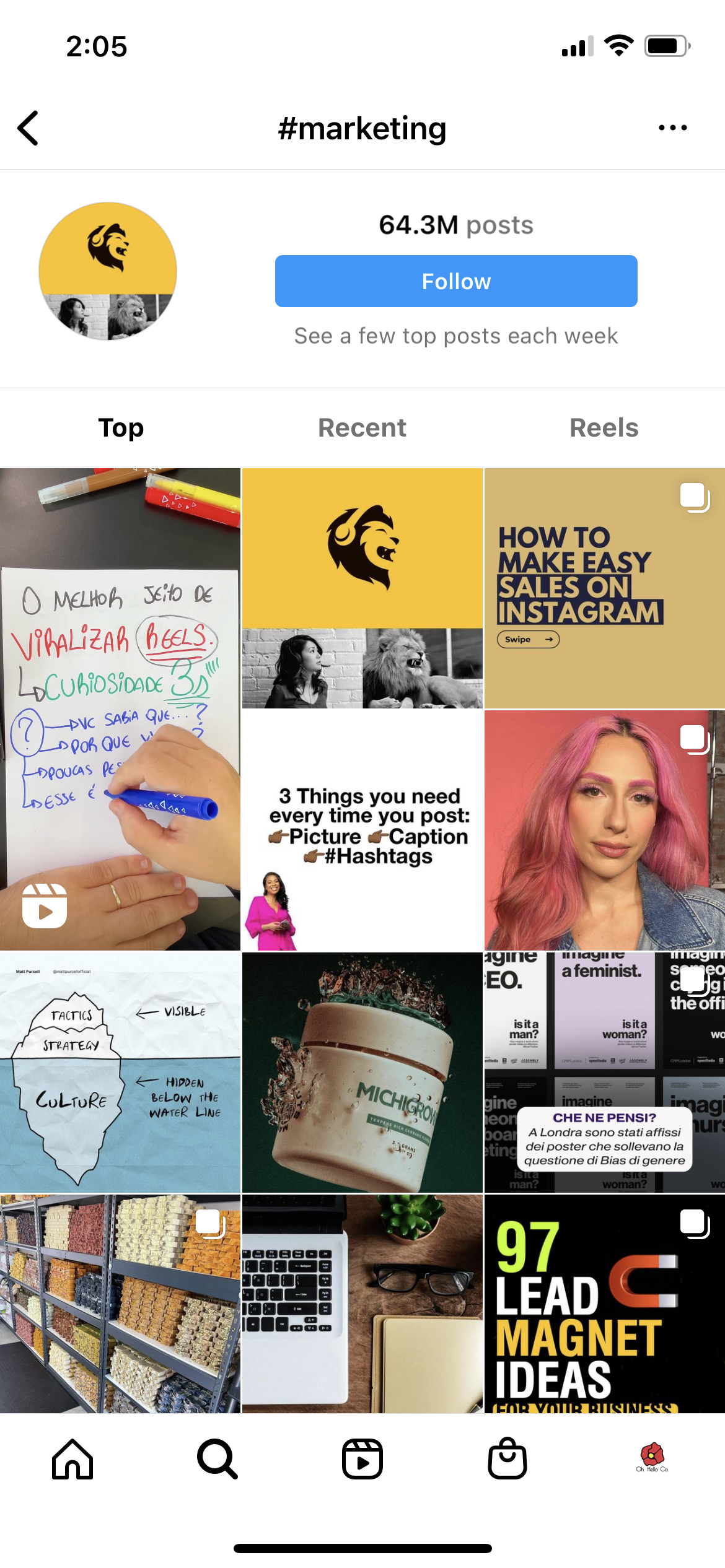 Hashtags reach larger audiences, making your content more discoverable. A few tips to keep in keep in mind when creating hashtags:

• Don't use too many words. You want your hashtags to be short, sweet, and easy to remember.

• Use relevant hashtags. Be specific and use hashtags that make sense for your brand. You want them to be easy to find and memorable.

• Set a limit on how many hashtags you use. We see brands do it all the time — they use paragraphs of hashtags because they want to reach more people. That's not exactly how it works — using too many hashtags can come off as spammy (and desperate) and distract from your brand's message. Use just a few strong hashtags and you'll be good to go.

Hashtags originated on Twitter in 2017, but you can use them across a variety of platforms now, including Instagram, Facebook, LinkedIn, YouTube, and Pinterest. And of course, there are plenty of tools you can use for social media marketing, but the hashtag is simple. And it's free.

The perfect hashtag

Now that we've covered hashtag basics, let's dive into what makes a great one.

Hashtags help you engage with your audience and build brand awareness, but you want to make sure you're using the right ones for your brand. Using one of the most popular hashtags on Instagram might seem like a good idea at first, but essentially, you'll get far less engagement on your posts and stories — you're going to be a small fish in a big sea.

As of November 2021, some of the most popular Instagram hashtags of all time include:

1. #love
2. #instagood
3. #photooftheday
4. #fashion
5. #beautiful
6. #happy
7. #cute
8. #tbt
9. #like4like
10. #followme

Instead of following the crowd, choose hashtags specific to your brand. And, better yet, create your own. Creating your own branded hashtag is an effective way to promote your business and ignite conversations all around the world.

Take Coca-Cola, for example. Its #ShareACoke campaign became one of the most iconic and recognizable social campaigns across the world. A few years ago, Coca-Cola came up with the idea of sharing a coke by offering personalized labels on bottles and encouraged people to share their photos on social media with the hashtag, #ShareACoke.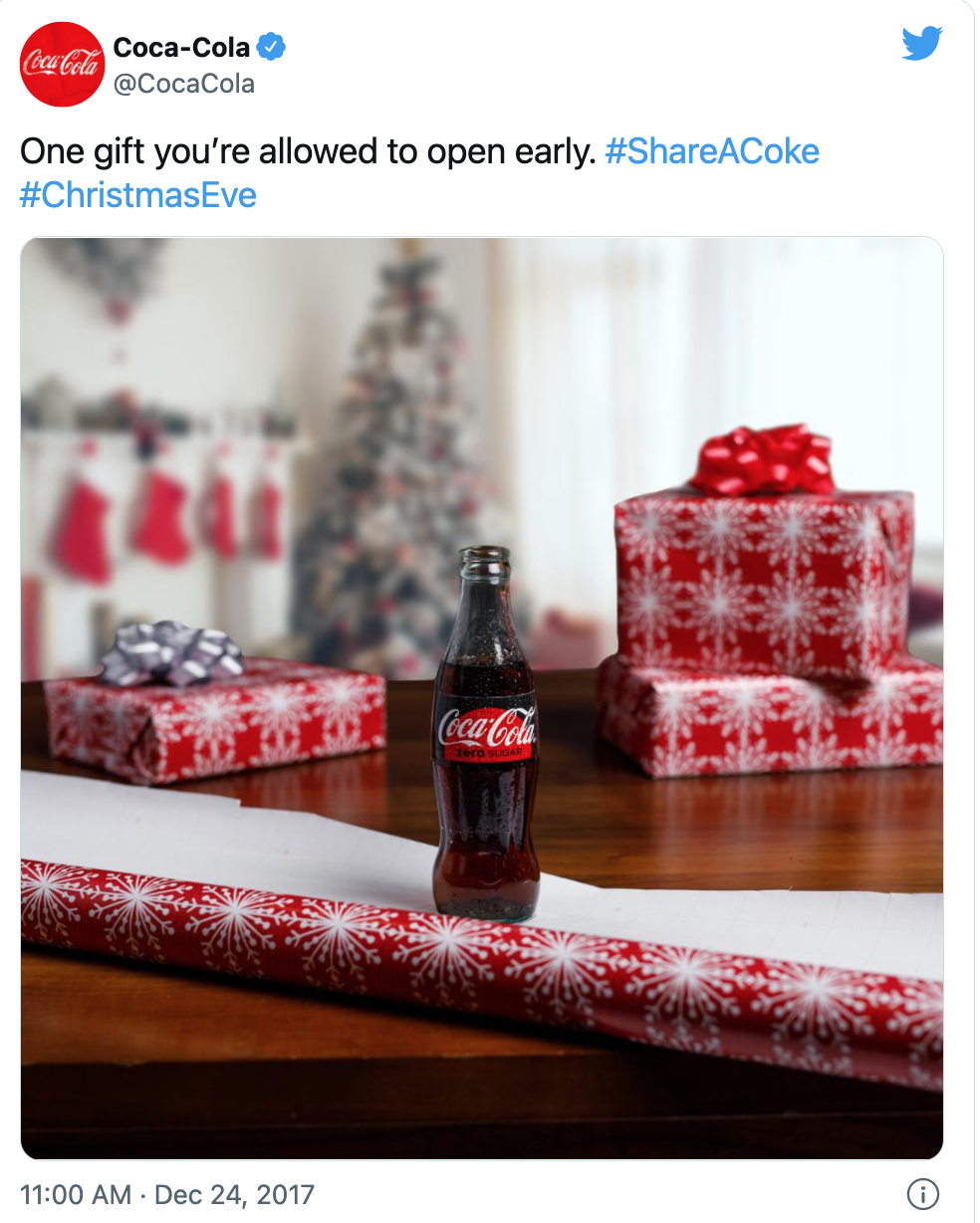 This became a fun way to gift Coca-Cola to friends and share a Coke with them. Instead of looking for our names on keychains in gift shops, we were all rushing to the supermarket to find our own names branded on a Coke bottle. Coca-Cola, a marketing genius.

If you carefully choose your hashtags and create your own branded ones, your posts will become more visible in conversations, leading to greater engagement with more likes, comments, shares, and followers.

But how exactly do you find the perfect hashtags for your brand, without creating your own? You do your research.

How to find the best hashtags

It can be overwhelming to figure out where to find the best hashtags for your brand, industry, and audience. That's why we've put together a few steps to help take that burden off your shoulders:

1. Competitor analysis. First things first, you want to see what your competitors are doing and what's working well for them. Gather information about your competitors and relevant influencers for your business. Take note of which hashtags they use most often and how many they use in each of their social posts. You'll be able to see how they're engaging with their audience (that they share with you, by the way).

2. Use social tools. Hashtagify lets you find the best Twitter hashtags to reach your audience and gives you custom suggestions to help you enhance your brand and accelerate your business growth. You can search hashtags and see their overall popularity, and trends for the week and the month. RiteTag generates trending hashtags based on your content. You upload your caption and image, and then you'll see the best hashtags to get your post seen immediately, as well as hashtags to get your post seen over a period of time.

3. Find related hashtags. If you already know which hashtags work well for you, look for similar ones. Since they're typically more specific, related hashtags can help you effectively reach your targeted audience.

4. Work backwards. Take a look at your previous social posts and see which ones performed the best. Which hashtags did you use? Jot those down and be sure to use them on posts moving forward.

Choosing the right hashtags isn't rocket science. It's a lot of trial and error, but it's necessary in order to successfully market your brand and reach your target audience.

Having a cohesive social strategy is essential for your brand to succeed in today's digital world. If you can incorporate these tips while staying true to your brand, you'll grow your audience, create more engagement, and keep people coming back for more.

But if hashtags, social media, and content marketing aren't your thing, don't worry. That's what we specialize in. Reach out to see how we can boost your brand's social reach and get you in front of the eyes of your dream customers. Let's talk!