If you're anything like us (and most people), you spend hours researching and comparing products and services before making a purchase. You use Google, ask your friends and family, and most importantly, scan through customer reviews.
Customer reviews are important because trust in businesses is fading. According to Nielsen, 92% of people trust recommendations from friends and family over any other type of marketing and advertising. And when there's a lack of trusted recommendations from friends and family, people turn to customer reviews. According to BrightLocal, 85% of consumers trust online reviews as much as personal recommendations.
That being said, it's safe to say your reviews are just as important as your marketing strategies when it comes to driving business, if not more. If you didn't already know, your organization's best sales reps and marketers aren't actually your employees — they're your customers.
So, how do you get these awesome customer reviews? First things first, you have to ask.
Before you start requesting customer reviews for your business, there are a few steps you should follow first.
1. Determine the right moment to ask according to their buyer's journey.
You want to be sure you're asking for customer reviews at the right moment in the customer's journey with your business so you can get the best results. If you ask for a review at the wrong time, it could result in a customer leaving a negative one that many others will see when they're considering whether or not they want to purchase from you.
Here are a few instances when it's appropriate to ask for customer reviews:
After a customer tags or mentions your business in a post on social media
If they're spending time browsing your website for other products and services you offer
If they refer other customers to your business
After they experience or show success with your product or service
When they re-order or re-purchase from your business
2. Choose a method that works for you.
You should always be asking for customer reviews; when people see outdated reviews online, they usually lose interest and might even switch over to your competitor — no one wants that.
Make sure customer reviews are regularly incorporated in your marketing strategy; here are a few avenues you can use to ask customers for reviews:
Utilize your team: Train your employees to ask for reviews after each successful project, product launch, or service
Incorporate review requests in your email marketing strategy
Include review links after customers check out on your website, or on thank-you pages
3. Use moments of customer happiness and success to your advantage.
Did your client just make a major breakthrough, or did they finally hit one of their goals? Now is the time to ask for a review — when your customers are giving you praise and positive feedback already, they may not only be more inclined to give you a review, but they are also more likely to give you a good one.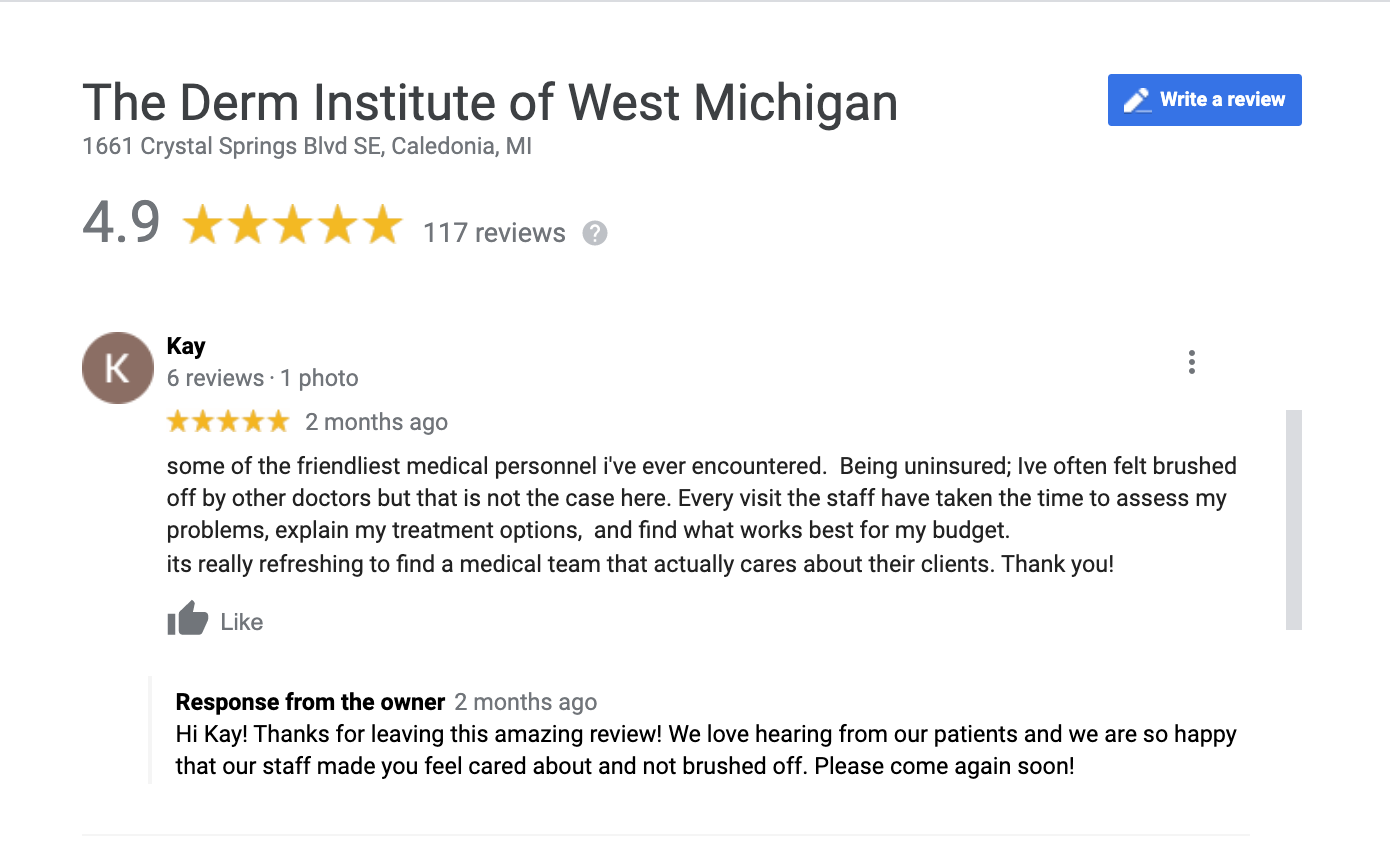 How to get good customer reviews
Now that you understand how to ask for reviews, it's time to learn how you can get good ones. First, make sure you begin with an open-ended question — you don't want to immediately start off by asking customers directly for a review. It can rub customers the wrong way.
Start a conversation, and specifically tailor your questions to the product or service your customer purchased; they'll be more likely to respond and engage with you, giving you helpful customer feedback in return. Asking questions like "How are you liking this product?" or "How was your recent interaction with our customer support staff?" will help you gauge your customer's satisfaction, giving you more insight before asking for the review.
This might seem like a sneaky way to make sure your customers are happy before offering them a chance to review, but it also gives you an opportunity to resolve potential customer issues and receive genuine feedback while avoiding negative reviews.
You also want to make sure it's easy for your customers to leave you a review. If it's a hassle to submit feedback and write up a review, people are less likely to leave one. You should include a link directly to the webpage where customers leave reviews to help minimize the number of steps they have to take, and always give them a prompt.
And remember, ask specific questions. For example: "Will you leave us a review about your experience with your most recent visit to our store?" Prompts like this will help guide the customer and won't leave them at a loss on what to say.
Another way to get good reviews is to offer customers different platforms to use — Yelp, Facebook, Google, Amazon are all great examples of third-party review sites people often use to research products and services.
You'll also want to make sure it's an easy process for your customers to leave a review; optimize your website, blog, social accounts, and email addresses so you can provide clear avenues to write reviews. You can set up website badges to direct visitors to your Yelp, Facebook, Google, and Amazon pages to leave reviews.
You can also offer your customers an incentive for writing up a review. Discounts, coupon codes, giveaways, cash, and gift cards are great ways to entice customers to leave reviews (especially good ones).
Sharing positive customer reviews is a great way to keep the momentum going. Highlighting great reviews inspires other customers to do the same, and you can even share these on your social channels, opening up another avenue for your social audience to write reviews.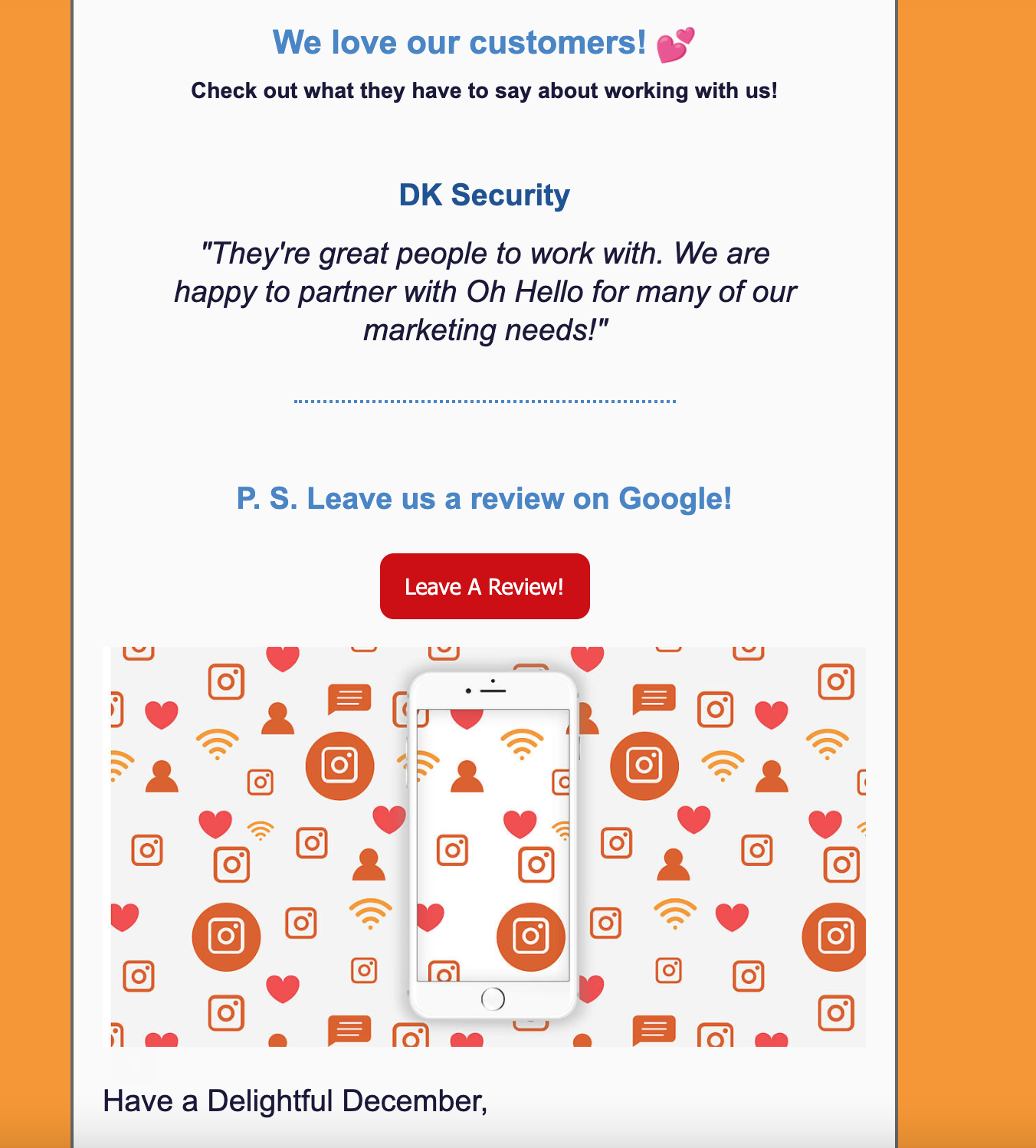 And lastly, you need to respond to your reviews — even the negative ones. We know, it's tough. You can't please everybody. But the way you handle negative feedback is critical; it demonstrates your ability to address and resolve customer issues, which could actually help your business in the long run.
Make sure you're thoughtful with your response to negative reviews and don't be defensive — it's the right thing to do. Your customers are human beings just like you, and mistakes happen. Empathy goes a long way, and it will help you gather more reviews down the road, especially good ones.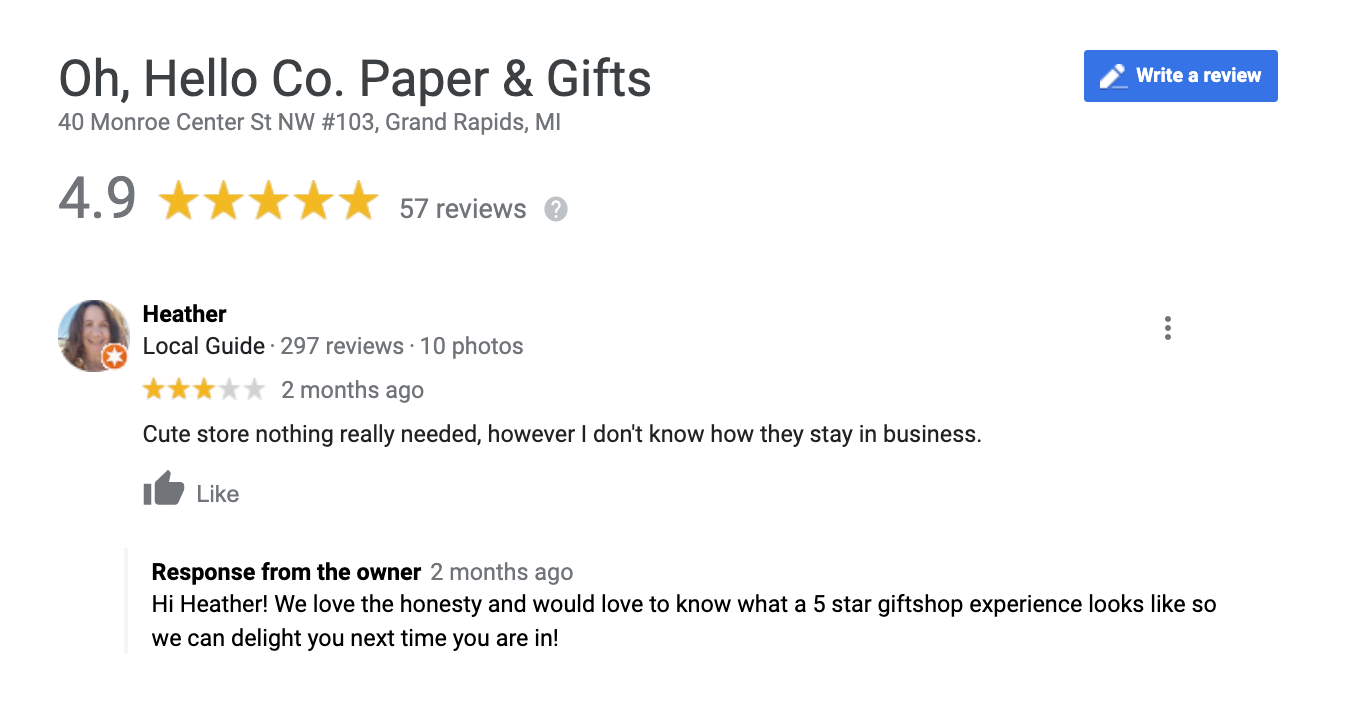 To start implementing a strategy for gathering customer reviews, the best thing you can do is incorporate it into your marketing efforts. You'll want to focus on your customer service, online reputation, and testimonials.
If you're having trouble gathering customer reviews with your marketing efforts, don't worry. That's one of our specialties. Contact us to see how we can generate killer customer reviews and set your business up for success in 2022!