If you haven't already heard, the new invite-only, voice-focused app Clubhouse has been going viral. The app allows members to host or join audio-only chatrooms and it has jumped from 600k to 2 million active users in just a few weeks. Some of the world's top industry and thought leaders are on this app, so what are you waiting for?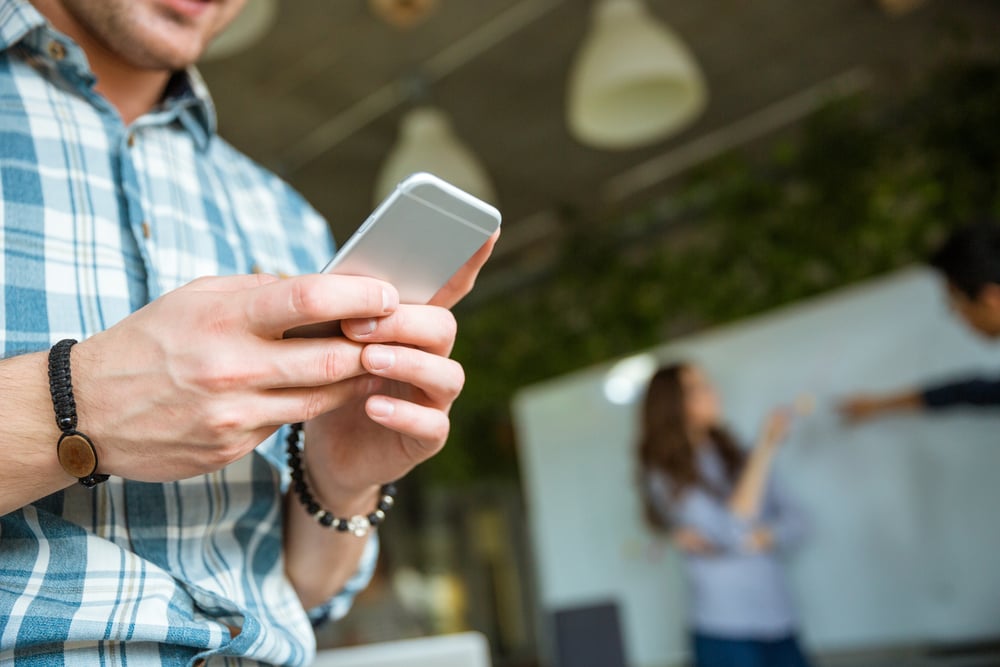 Marketers are also not the only ones flocking to this app. Many people have mentioned that they have had incredible networking conversations on Clubhouse. In a time where we are still distant and less connected, what better way to create communities?
If you want to get on Clubhouse (which you should) check out this step by step guide to utilizing it to its fullest potential in 2021.
Overview
1. Get an Invite
2. Pick Topics and Follow Users
3. Set Up Your Profile
4. Scroll through Your Homepage
5. Use the Explore Page
6. Join Clubs
7. Start a Club
8. Enter a Room
9. Request to Speak
10. Add Friends and Colleagues to a Room
11. Leave a Room
12. View Upcoming Rooms
13. Invite Your Friends
Let's dive in!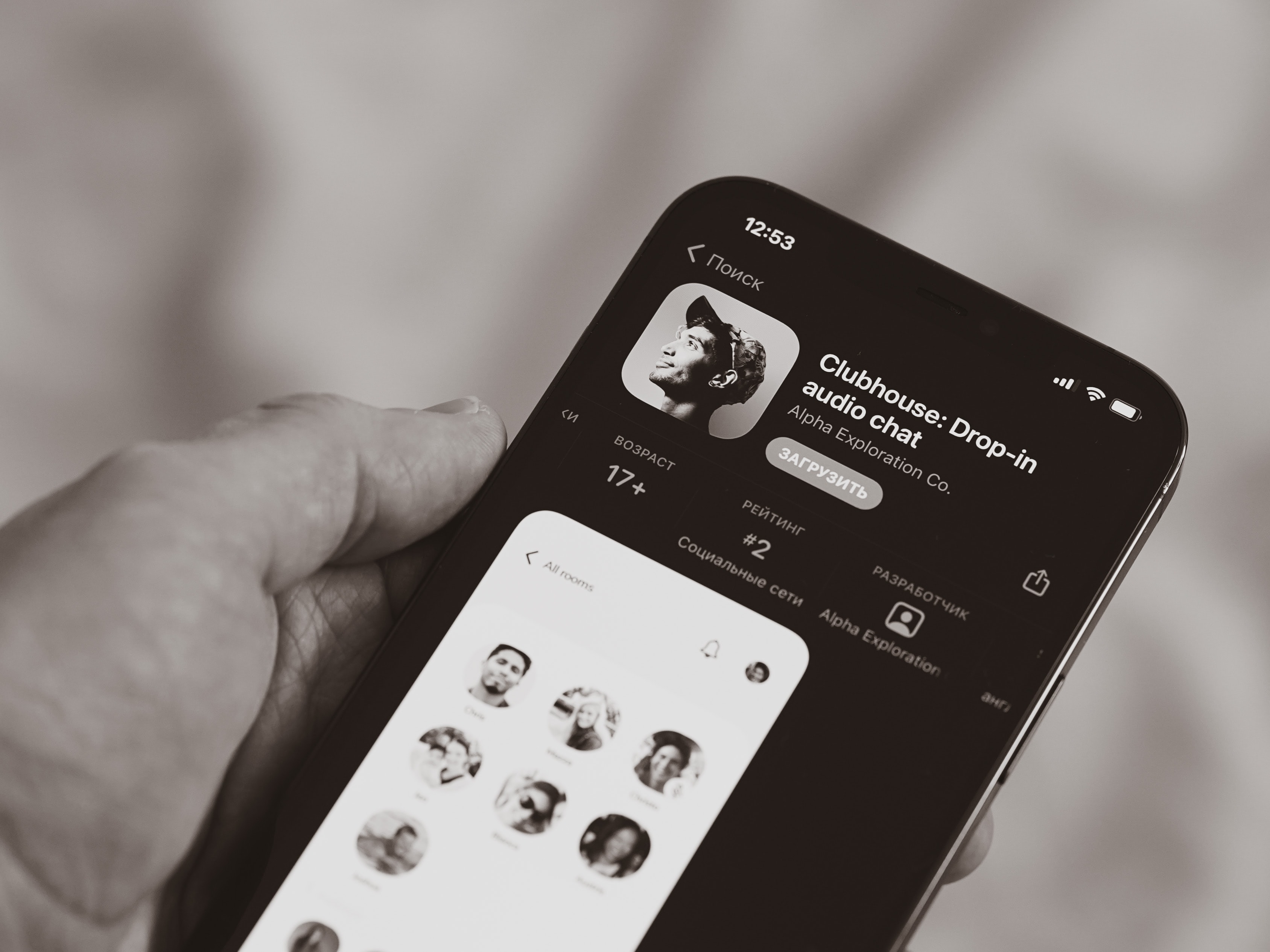 1. Get an Invite
Currently, Clubhouse exists as an invite-only app and it's only available for iPhone users. You might have someone in your network who is already on Clubhouse and can send you an invite. However, if you don't think you know anyone who is using the app, you can still create an account on the app. It will then prompt you to set up a basic profile, pick a few topics you're interested in, and then show you a screen that says you have joined the waitlist. Once you've completed that, any contacts you have in your phone that are on Clubhouse will get a notification that you've joined the waitlist and they can give you an invite and get you in the app.
One thing to note is that when someone invites you to the app, they will need your phone number, so make sure you use the same phone number to sign up. Otherwise, the app may not accept the sign up. When you're registering, you'll be asked to enter your email address to verify and set up your account. You will also choose a profile photo, username, and password. If you're on Instagram or Twitter, you can also connect either or both of these accounts and use the same photo from that app on Clubhouse.
2. Pick Topics and Follow Users
After entering your information during registration, you can choose from a variety of topics to follow so the content on your homepage is customized to your interests. After that, Clubhouse will ask for access to your contacts and use the topics you just picked to suggest people you may know or influencers you may want to follow. If you're not ready to pick your interests or people to follow just yet, that's okay! You can still fill out those questions later.
3. Set Up Your Profile
If you did not connect your Twitter or Instagram account to Clubhouse to auto-generate your profile, you can add your photo and write a short bio to introduce yourself to people. While profile optimization on the app is still new and evolving, writing a bio is very helpful for other people to get to know you.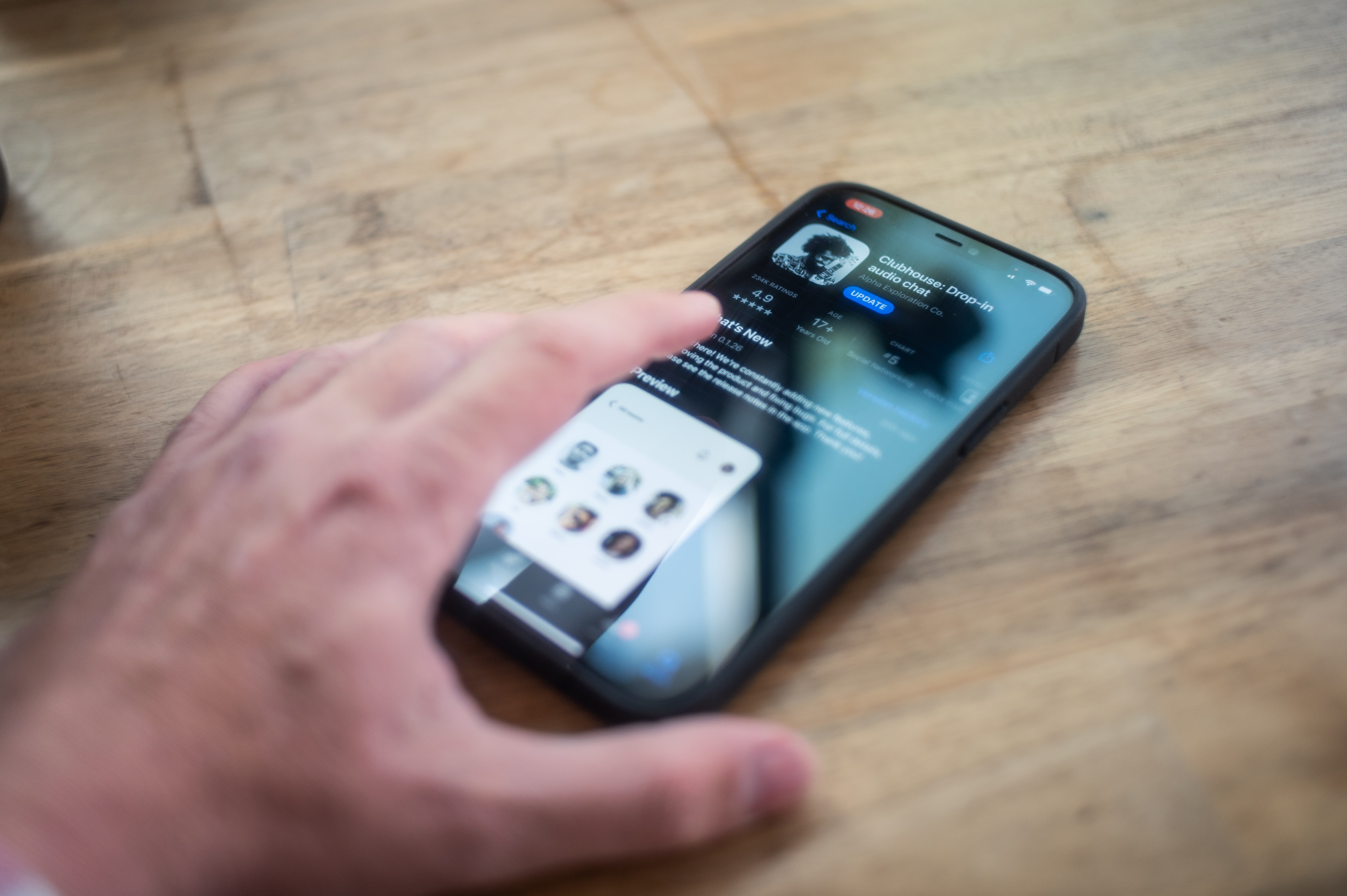 4. Scroll through Your Homepage
Once you've got your profile set up, start scrolling! The best place to start is the homepage, which can be accessed by clicking the back button in the upper left corner of any page on the app (there is no icon for it).
5. Use the Explore Page
If your homepage hasn't quite captured your interests yet, click the magnifying glass icon and check out Clubhouse's Explore page. It will show you suggestions of thought leaders to follow and trending topics or ongoing rooms. Feel free to join any ongoing rooms and just jump right into the conversation!
6. Join Clubs
Clubs are groups of users that are interested in the same topics, very similar to the Facebook Groups or LinkedIn Groups features. When you join a club, you will receive notifications of Rooms that are hosted by that club. Think of it as joining a club in college, if you join the Marketing Club, they will host events, which in Clubhouse are the "Rooms". Clubs are also a useful way to find and connect with other users on the app that have similar interests.
To find clubs to fit your interests, you can either go through the Explore tab or use the search bar to find specific clubs.
You can join the club by going to its profile page and hitting "Follow". After you've done that, you'll be notified when the admins of that club launch a room.
If you've joined a club that you're no longer interested in or accidentally joined one, you can leave it by going to the club page, and hitting the "Following" button. This will unfollow the club and switch the button back to just saying "Follow".
7. Start a Club
After you've hosted at least 3 discussions or rooms on Clubhouse, you can start applying to join some clubs. To do this, just go to your profile and tap the gear icon in the top right corner to get to your settings. From the setting page, you'll need to click on Clubhouse's FAQ page where you can see club rules and application instructions, in addition to a Club application link.
Clubhouse will the approve the club you are applying to create, and you will see a notification on the app and be granted the ability to edit the club profile and launch rooms on behalf of the club.
An important thing to note is that Clubhouse manually approves club applications, and because of the quickly growing number of signups, they are only approving one club per user right now.
8. Enter a Room
When you see a room you want to join you can "drop in" and tap it to start listening to the conversation. When you enter the room, you will be automatically muted and you will see the room speakers and moderators on the top half of your screen. That is called the "stage" and below the stage, you can see the attendees. Any attendee that is not on the stage is muted and cannot speak unless they're brought to the stage.
9. Request to Speak
If you'd like to speak up and join the conversation, press the hand icon on the lower right hand of your screen and it will add you to a speaker request list. When you click this button to raise your hand, the moderator will get a notification that you've requested to speak and can either unmute you or ignore your request.
If the moderator unmutes you, your name and icon will be moved to the top of the screen and onto the "stage", allowing you to ask your question or add anything to the conversation. There's a few etiquette rules on Clubhouse when it's your turn to speak, such as: don't take too much time speaking and follow any specific rules the moderator has set.
Keep in mind that if you're in a large room, there may be hundreds of other users requesting to speak, so don't be offended if the moderator ignores your request to speak.
10. Add Friends and Colleagues to a Room
If you joined a room and the discussion is amazing, you can add your friends and colleagues to the room by just clicking the "+" button in the lower right of the screen to add followers.
11. Leave a Room
Again, the popularity of Clubhouse can cause rooms with multiple moderators to go on for hours, or even multiple days! It's totally okay to leave one before it ends as sometimes these conversations can get pretty lengthy. All you have to do is tap "Leave". However, if you want to continue to listen to the conversation while you browse the rest of the app, you can tap "All rooms" at the top of the screen. And if you find another room while you're browsing that you want to join, when you click the new room, you will automatically leave the minimized room so you don't hear two different conversations.
12. View Upcoming Rooms
If you don't have time to join a room right now, you can still explore upcoming Clubhouse rooms by tapping the calendar icon. When you see one you like, just click the notification symbol and the app will alert you when the room is starting.
13. Invite Your Friends
Once you first join Clubhouse, you will get 2 invites to share with your friends or professional network. However, some people have received 3 more invites after using the app for a few days. It's unclear if everyone receives the same amounts of invites, but you'll likely start with at least 2 when you first join. If you've got someone's number who's dying to get on Clubhouse, tap the mail icon and you can search your contact list and invite someone. Once you invite them, they will receive a message with instructions to join, similar to step 1.
Clubhouse is literally blowing up and marketers, thought leaders, and even influencers are flocking towards it. Don't miss out on this amazing networking and professional development opportunity, you never know who you may chat with!
Want more marketing tips like these?