With Instagram being one of the top social media platforms, it has become one of the most powerful tools for brands to cultivate a growing audience. However, it's not just as simple as posting random photos with a quirky caption and calling it good.
Having a well-thought-out strategy is essential for your brand to be successful on Instagram. If you want to learn how to grow your audience and increase your engagement, keep reading for 6 key ways that will level up your Instagram strategy and set your brand up for success.
1. Choose an Aesthetic for your Brand
Keeping your brand consistent on Instagram is essential when it comes to brand recognition. The first things you want to keep consistent on your feed are your visuals. Instagram is an image-driven app, so the picture that the viewer sees is going to be the main focus of their attention. You want to choose an aesthetic that fits with your brand's personality so that it's memorable and recognizable to your audience.
But remember, just because you want to keep your feed consistent doesn't mean that you have to stick to posting only one type of photo. Maybe your brand is fun and creative, so you incorporate bright colors into all of your photos, while also sharing a wide range of content about your business. No matter what vibe you think best suits your brand, be sure you're creating a cohesive unit that appeals directly to your audience so that your brand sticks with them.
Learn more about branding!
2. Find your Brand Voice
It's important to find your brand voice and keep it consistent throughout all your Instagram posts. A brand voice is the distinct way a brand communicates with their audience, just as a real person would communicate with people around them.
If you were to think of your brand as a person, what would they sound like? What tone of voice would they use? How would they tell a story? Would they use a lot of slang words, or would they sound more formal? These are great questions to consider when determining what your brand voice should be and how you want to come across to your audience.
The most important things to keep in mind when answering these questions are your buyer personas and how they communicate. Being aware of this will help you choose a style of communication that resonates the most with your audience.
Check out this funny example of Wendy's making their brand voice come to life: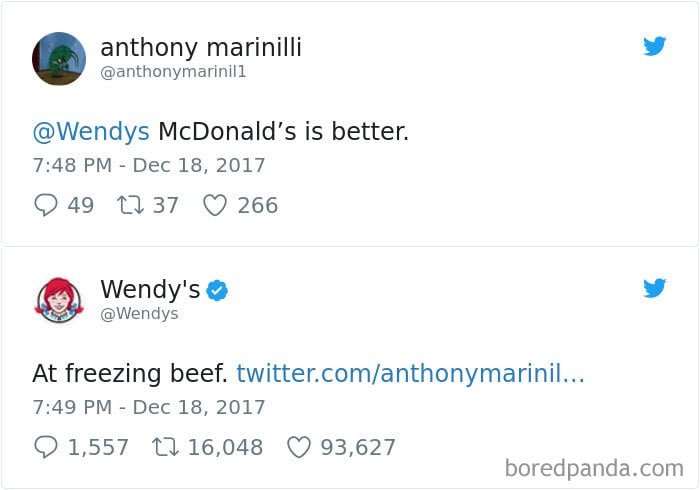 3. Be a Storyteller
Telling a story on Instagram is a great way to get your audience to engage with your content. Rather than simply stating information, try to present your content in a way that captivates the viewer by telling a unique story.
For example, maybe you want to post a product review to your feed. Instead of just stating how the product works, you could give a background story of how the product came to be and share a success story from a customer who's purchased the product.
When telling a story, it's also important to tap into your audience's emotions. Research has shown that people rely on emotions, rather than information, to make brand decisions. If you can make someone laugh, cry, or feel nostalgic, they will be much more likely to resonate with your content on a personal level and further engage with your brand.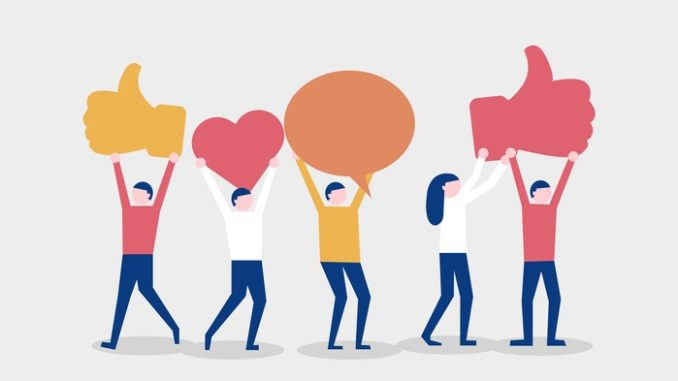 4. Keep Track of your Most Engaging Posts
Dive into your past Instagram posts and take note of your engagement. If you have an Instagram business account, you'll actually be able to filter your top posts by certain metrics under the insights tab.
Sort your posts by engagement and see what your top performing content looks like compared to the posts that didn't do so well. Can you spot any notable differences? What do your most engaging posts have in common? Maybe you've found that your top performing posts all consist of people-centric photos, or maybe your posts with the most comments prompted a question for your audience to answer.
Once you've analyzed these details, create a guide for yourself so that you can curate your future posts to include what you've found works best with your audience.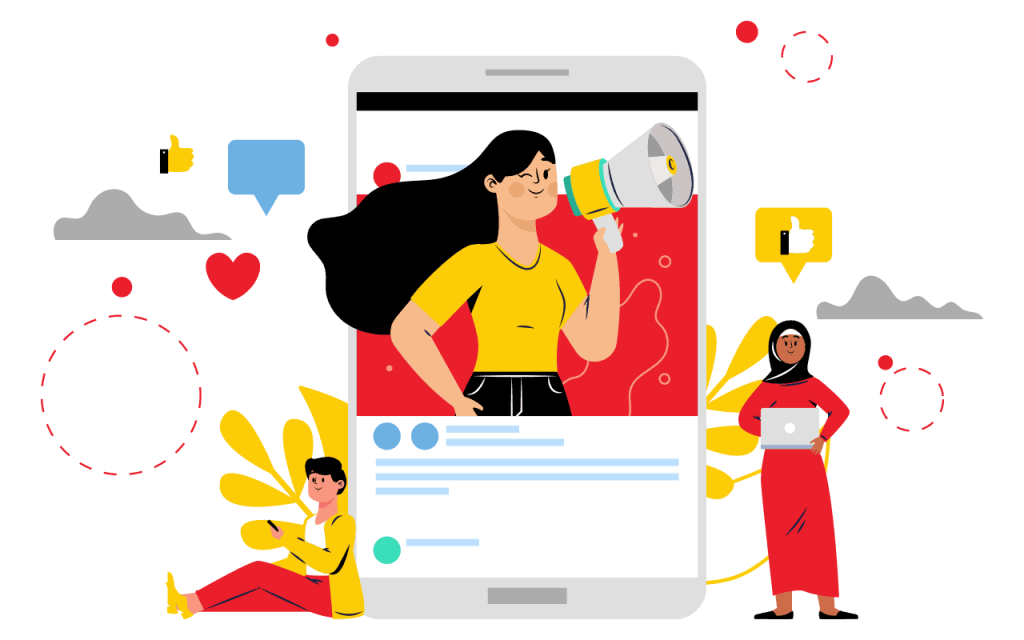 5. Choose Strategic Hashtags
Don't overlook hashtags when it comes to your Instagram strategy. Hashtags are a great and easy way to attract new audiences to your brand. However, if you're just placing random hashtags on your post without any thought, you're missing out on some of the great benefits that using the right hashtags can bring. First, you're going to need to do some research. A few key areas to research are:
Keywords your audience is searching for
Relevant hashtags in your industry
Hashtags used by your competitors
Online tools to see relevant hashtags for your posts


Once you have a curated list of the best hashtags for your brand, it's time to put them to action. Since you've found a good list of hashtags that were well-researched, it's wise to use these in each of your posts since they directly appeal to your target audience. However, you do want to add in a few extra hashtags that relate directly to your specific post. Do a little extra research to see what key hashtags you can add that are relevant to the content you're posing about.
Instagram will allow you up to 30 hashtags per post, but that doesn't mean you need to be using that many. Keeping your hashtag usage between 10-15 per post will allow you to reap the benefits without overdoing it.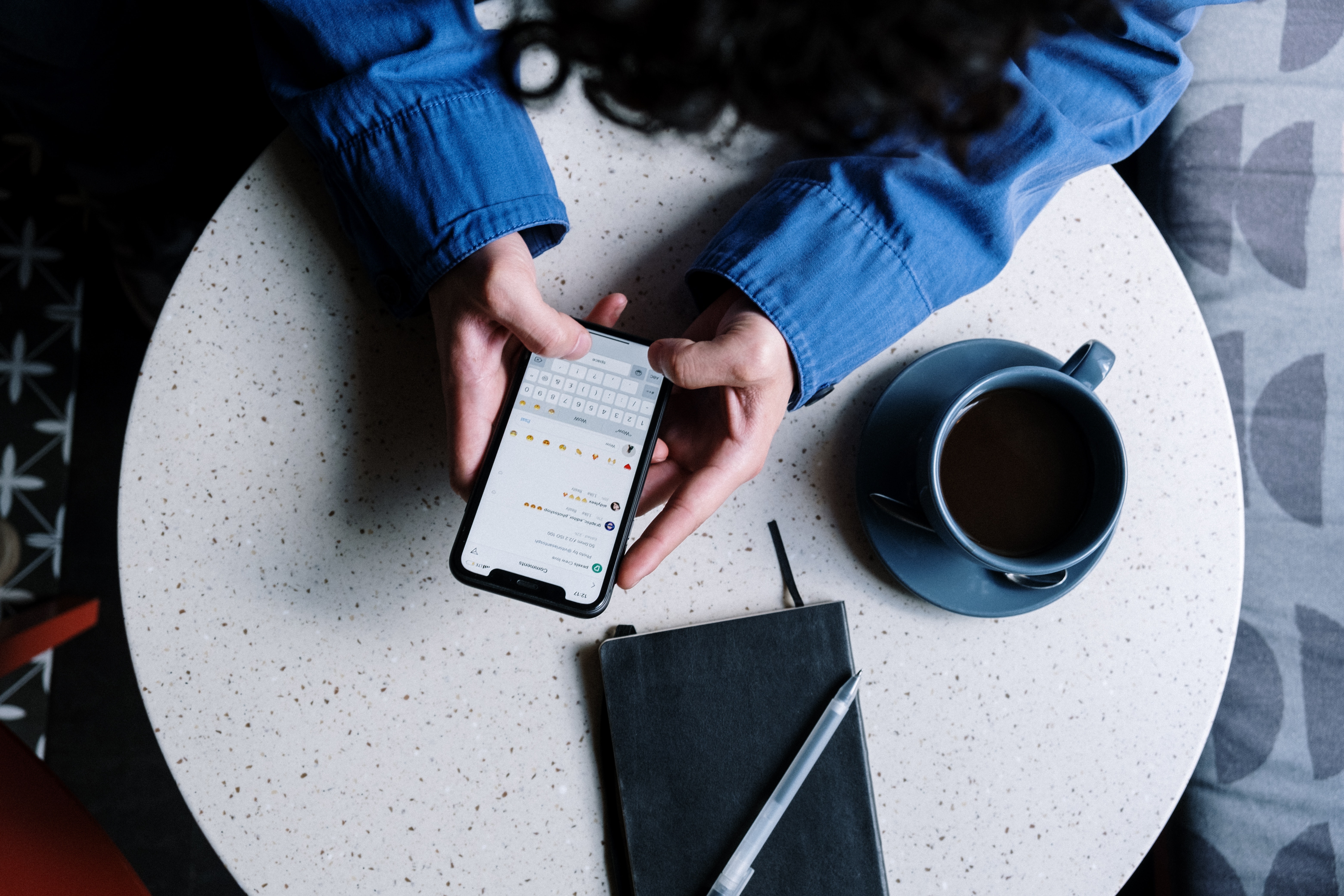 6. Utilize Reels
Using Reels in your Instagram strategy is a very powerful strategy to grow your audience and create engaging content. Instagram Reels allow you to make 15, 30, or 60-second video clips where you can add sounds, text, music, and a variety of effects. Not only are they very quick and easy to make, but Reels can be genuinely fun and enjoyable for your audience to watch.
There are lots of great ways you can utilize Reels to showcase your brand's personality. Try making a product tutorial using the voiceover feature rather than just posting a photo to your feed with written instructions. Don't be afraid to have some fun with it and show off your sense of humor!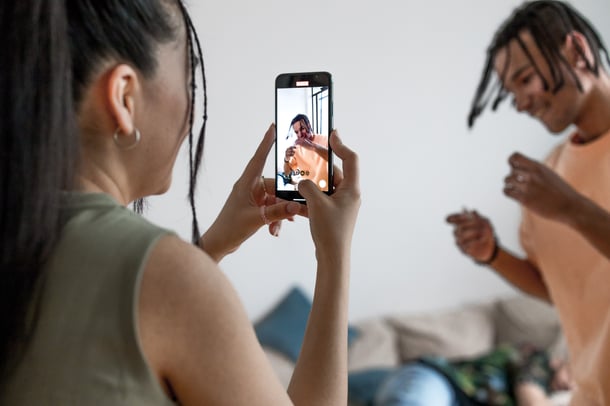 Having a cohesive strategy is essential for your brand to succeed on Instagram. It's also important to ensure that your Instagram strategy is aligning with your overall marketing strategy. If you are able to incorporate these 6 tips along with staying true to your brand, you are sure to grow your audience, create more engagement, and keep people coming back.
If you're having trouble developing marketing strategies for Instagram, don't worry. We're here to help. Contact us to see how we can help grow your audience!